Would you like a culinary trip around the world?
Finally back to face-to-face classes, but wanderlust? Then the ÖH has the solution for you!
To coincide with the start of the presence, this semester the Möhnsa Weeks take place from 07.03. to 19.03.2022 . Immerse yourself in different culinary worlds during these two weeks. From Chinese to Indian to Hungarian or Italian, there is something for every taste.
At a price from 2,40€ per menu you can go on a taste adventure.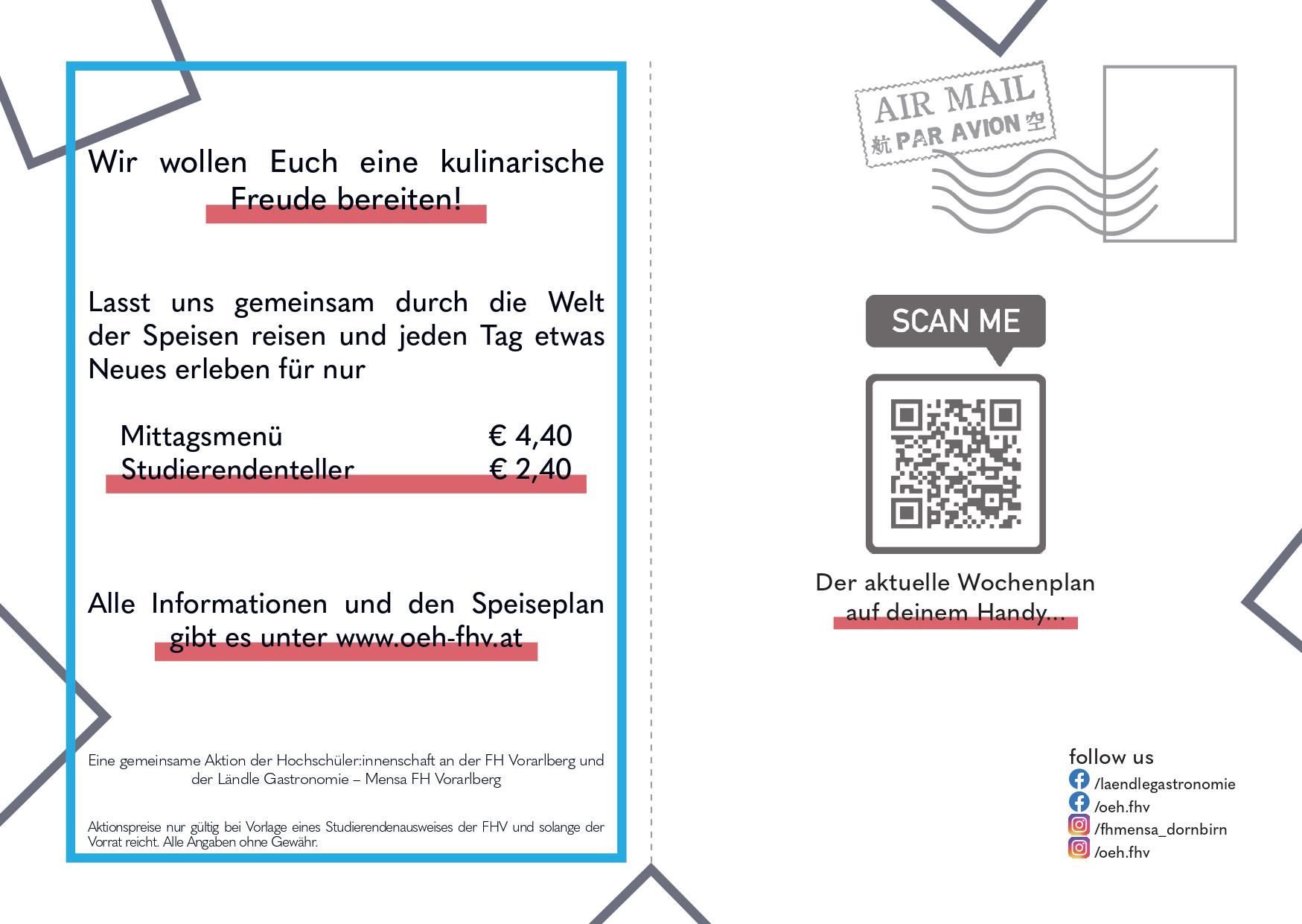 Where can I get more information?
All information in detail as well as the menu plan can be found directly at here on our website. If you have any questions or concerns you can contact contact us via e-mail at any time!
On behalf of the entire ÖH,
Vanessa König, Clerk in the Cultural Department